Download - ALBUM "Einmal Weltraum und zurück"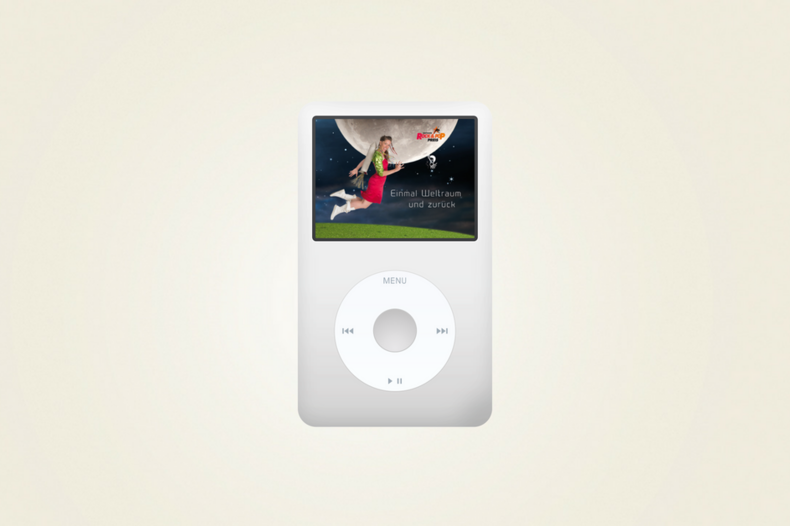 incl. legal VAT
This download includes the children's song album "Einmal Weltraum und zurück" incl. PDF booklet with texts. The music was awarded the German Rock and Pop Prize for the best children's album 2014.
On this album everything revolves around the infinite vastness of our universe. An adventure for children from 6 years up, full of hits and catchy tunes. Even parents agree: You can listen to this album without children too!
How the download works: You put your desired download albums into the shopping cart, fill in the invoice data and pay via Sofortüberweisung, credit card or Paypal. In the order confirmation, which you will receive automatically from our shop, you will find the link to download your albums. Please pay attention to the correct information of your e-mail address, so that our link also arrives with you. The download is valid for 24 hours. Please click on the link in the order confirmation immediately after your purchase. ATTENTION: The download only works on your computer, because we send you a zip-file. Have fun with the music!
Song list
01. Einmal Weltraum und zurück | 02. Wir heben ab | 03. Spunkflitzer | 04. In die Galaxie | 05. Ein Raumschiff fliegt | 06. Ich lieb dich | 07. Was ist das? | 08. Marsmännchengrün | 09. Ich wache auf | 10. Kora Lou| 11. Eintagsfliege | 12. Wir sind hier | 13. Flubbdance | 14. Heut ist dein Tag!