Download - ALBUM "Floh & SO"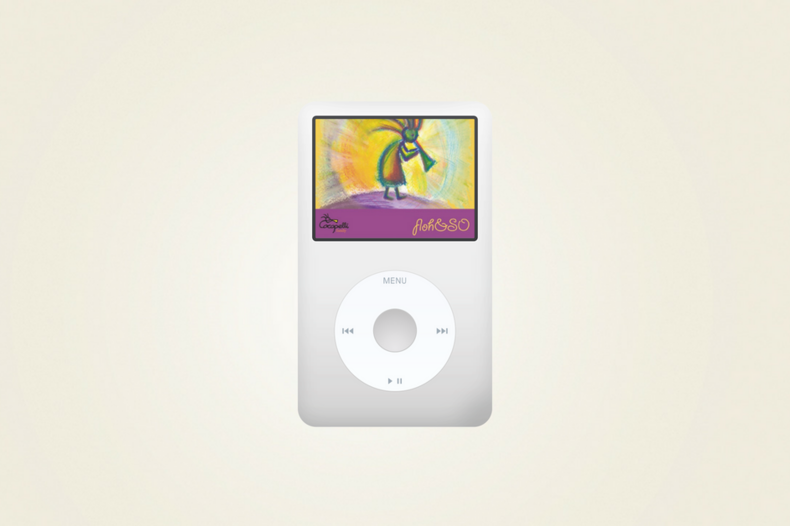 incl. legal VAT
Mai Cocopelli's first children's song album! Now available for download! RELEASED 2001
Get the download album "Floh & SO" on your computer.
How the download works: You put your desired download albums into the shopping cart, fill in the invoice data and pay via Sofortüberweisung, credit card or Paypal. In the order confirmation, which you will receive automatically from our shop, you will find the link to download your albums. Please pay attention to the correct information of your e-mail address, so that our link also arrives with you. The download is valid for 24 hours. Please click on the link in the order confirmation immediately after your purchase. ATTENTION: The download only works on your computer, because we send you a zip-file. Have fun with the music!
Song list
1. Oh Robinson | 2. Wo kommen all die Träume her? Teil 1 | 3. Rudi ist müde | 4. Wer hüpft denn da? | 5. Floh im Ohr | 6. Kein Zurück | 7. Flohgequassel | 8. Hingesetzt, angeschnallt, abgefetzt, durchgeknallt | 9. Windsong | 10. Über'm Wolkenmeer | 11. Sing A Song | 12. Rudi purzelt | 13. 1000 Klänge | 14. Rudi ist munter | 15. Wo kommen all die Träume her? Teil 2 | 16. Jetzt ist Schluss | 17. Sing A Song