Download - ALBUM "Mai Cocopelli und der keine Yogi"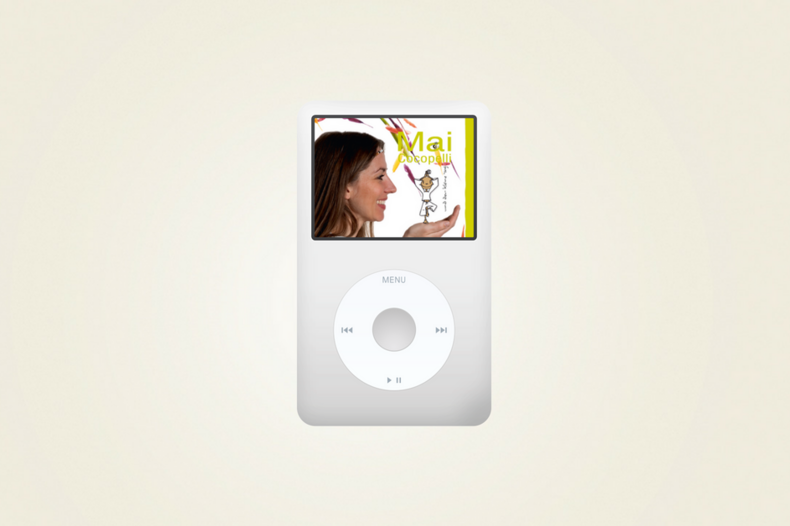 incl. legal VAT
Get the popular download album "Mai Cocopelli und der kleine Yogi" incl. booklet with texts and illustrations on your computer.
Mai Cocopelli & der kleine Yogi - is the wonderful entry into the world of children's yoga for the whole family. This album is the favourite of many Cocopelli fans. The little yogi invites you to get to know yoga in a playful and varied way. Mai Cocopelli's yoga music is already part of the training material in many institutions. Children's songs are like a bridge between children and yoga. Songs about how to deal with feelings, the playful implementation of asanas and the popular sun salutation can be found on this album.
How the download works: You put your desired download albums into the shopping cart, fill in the invoice data and pay via Sofortüberweisung, credit card or Paypal. In the order confirmation, which you will receive automatically from our shop, you will find the link to download your albums. Please pay attention to the correct information of your e-mail address, so that our link also arrives with you. The download is valid for 24 hours. Please click on the link in the order confirmation immediately after your purchase. ATTENTION: The download only works on your computer, because we send you a zip-file. Have fun with the music!
Song list
01. Hallo liebe Kinder | 02. Text: Wer bist denn du? | 03. Namasté | 04. Schwapp Schubidu | 05. Schmetterling | 06. Sonnengruß | 07. Geschichte: Der Regenbogenbaum | 08. Mein Freunde der Baum | 09. Löwe, Affe, Tiger | 10. Text: Om | 11. Na komm, sag mal OM | 12. Yogakind | 13. Schaukelstuhl | 14. Ein Hund und eine Katze | 15. Geschichte: Herr Udara | 16. Mondgruß | 17. Ich und Du | 18. Text: Auf Wiedersehen | 19. Instrumental: Sonnengruß | 20. Instrumental: Schaukelstuhl | 21. Meditation: Mein wunderbarer Körper