Download - ALBUM "Sing, kleiner Yogi"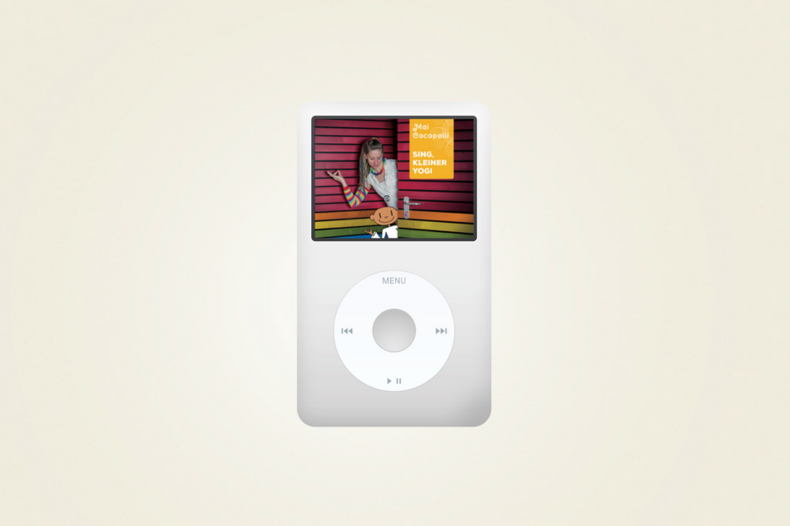 incl. legal VAT
FIRST PUBLISHMENT 2015 - NEW as download album!
Get the album "Sing, kleiner Yogi" incl. PDF - booklet with lyrics and illustrations as download to your computer.
Sing, kleiner Yogi - this is yoga music for the whole family. With Kundalini yoga mantras, mudras and beautiful children's songs to move and relax. This is the secret star in the music library. The second children's yoga album of the children's song maker digs even deeper into the world of yoga and offers an appealing mixture of powerful and touching songs.
This is how the download works:You put your desired download albums into the shopping cart, fill in the invoice data and pay via Sofortüberweisung, credit card or Paypal. In the order confirmation, which you will receive automatically from our shop, you will find the link to download your albums. Please pay attention to the correct information of your e-mail address, so that our link also arrives with you. The download is valid for 24 hours. Please click on the link in the order confirmation immediately after your purchase. ATTENTION: he download only works on your computer, because we send you a zip-file. Have fun with the music!
Song list 1. Sat Nam | 2. Dialog: Sat Nam | 3. Lachender Buddha | 4. Tieryoga | 5. Dialog: Magische Worte| 6. Ong Namo Intro | 7. Ra Ma Da Sa | 8. Bruder Sonne, Schwester Mond | 9. Gopala | 10. Geschichte: Gopala | 11. Wir sind zwei | 12. Ong Namo | 13. Hallo Frau Mond | 14. Mein Atem | 15. Meditation | 16. Ich öffne die Augen | 17. Mutter Erde | 18. Dialog: Auf Wiedersehen | 19. Bei der Smoothie-Kleckerei (In der Weihnachtsbäckerei)