Download - ALBUM "Today's Your Day"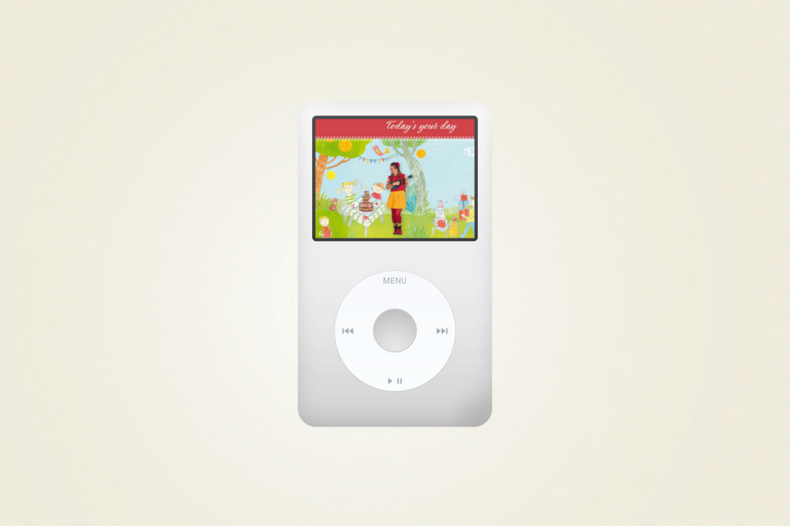 incl. legal VAT
RE-PUBLISHMENT 2017 - Now also available as a download album!
Get the download album "Today's Your Day" incl. booklet with texts and beautiful illustrations on your computer.

Finally, children and families around the globe can hear Mai Cocopelli's cheerful, pop hits - for the first time in English!
The many prizes that our English album "Today's Your Day" has already won confirm this: Cocopelli Music has everything to be heard by children all over the world!
In 2009 "Bug In Your Ear" won the Peoples Voice Award at the ISC Nashville, in 2016 "Rainbow" reached the semifinals and in 2017 "Today's Your Day" got a much sought-after place in the finals of the International Songwriting Competition out of more than 16.000 entries. In 2018, the ISC was once again nominated. This time the pirates were awarded. Album including playbacks!
This is how the download works: You put your desired download albums into the shopping cart, fill in the invoice data and pay via Sofortüberweisung, credit card or Paypal. In the order confirmation, which you will receive automatically from our shop, you will find the link to download your albums. Please pay attention to the correct information of your e-mail address, so that our link also arrives with you. The download is valid for 24 hours. Please click on the link in the order confirmation immediately after your purchase. ATTENTION: The download only works on your computer, because we send you a zip-file. Have fun with the music!
Song list
Rainbow | 2. Sun Salutation | 3. Bug In Your Ear | 4 Today's Your Day | 5. I Love You | 6. 1000 Sounds | 7. Pirates | 8. Critter Power | 9. Sports | 10. Friends | 11. You And I | 12. Lullaby | 13.- 24. Playbacks