When will we see the new Ukulele School?
To everyone who has been waiting anxiously for our new Ukulele School: Who would have thought that making and cutting 200 ukulele videos could happen relatively quickly? Consider that since 2017 everything on my website is just waiting for you to discover. However, we are also striving to bring the ukulele into schools, and this is where the Cocopelli Club comes in. With the help of the club, for schools we want to facilitate their entry into the world of the ukulele. Wow, all this is more work than we thought!
At least here you can gain an impression how lovely, entertaining and wonderful this Online School will be.
Ok, I am excited. How about you?
I have already received many inquiries about which ukulele I recommend. This is my answer for you:
In general, I recommend a music shop near your home; there you will get the best support. In our Ukulele School we will be playing instruments by MY LEHO in the chord of C. They cost about 60 euros. They have a plastic back and frame, which in fact might be a benefit in children's hands. The front (sound board) of the ukulele is solid wood and can be selected in various colors. For beginner ukuleles, I find this brand super, because the ukuleles really sound good and stay tuned. The music shop in which we place our trust checks all instruments for proper frets and also ships the ukuleles:

Follow me to the ukuleles! (This is an Austrian Shop!)
Take a look at our website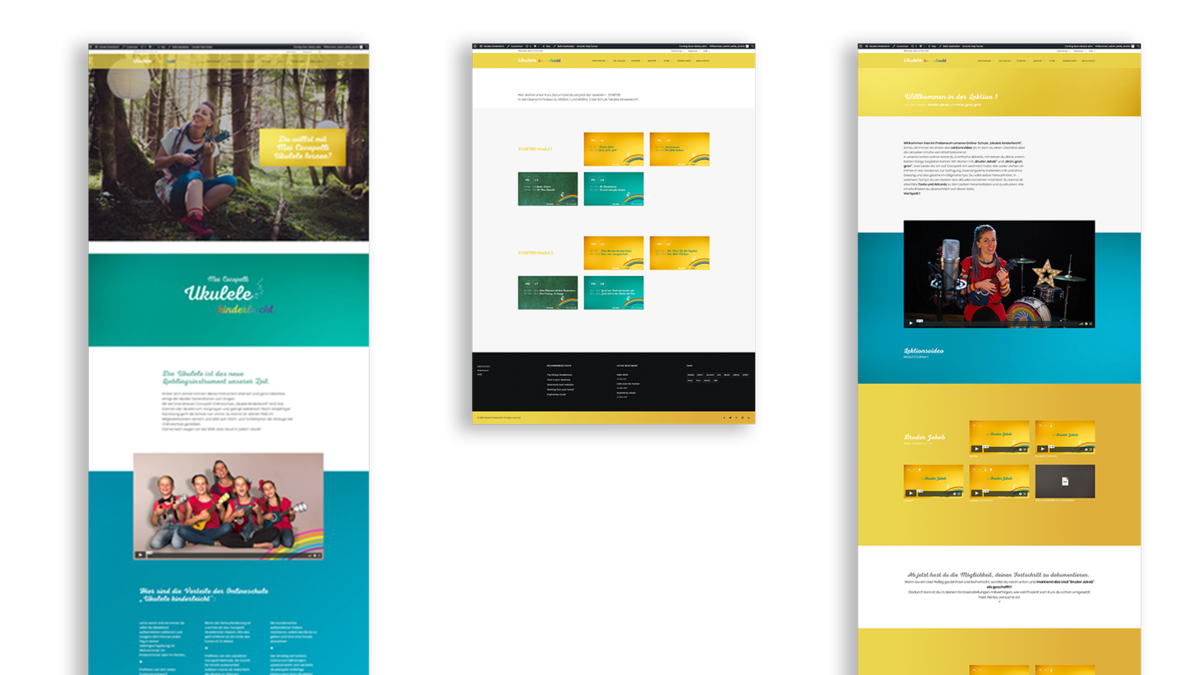 So when will we really see the new Ukulele School?
2019 marks two decades on stage for me. When I think back, it really doesn't seem like 20 years that I have done concerts for children and families. I have resolved that I will celebrate this anniversary by launching my Ukulele School. This will be both a real gift for children and parents and a milestone in my career.
I look forward to you joining our Online Ukulele School and maybe you can become a Cocopelli ukulele star. All children and parents who complete our course and send us a video of their progress will receive our online diploma as a sign of recognition!

Happiness has a name: Ukulele as child's play!